AI is the Edge Cash Application has been Missing
Automate 95% of your invoice-to-cash process with AI
Today's AR teams need to process many payment types across many channels, making disorganized remittance and manual-matching errors common.  
Artificial intelligence (AI)-powered solutions like Versapay's Cash Application can help. 
It not only captures and applies offline payments in one collaborative platform, but also makes it easier for your customers to pay online and do business with you. Plus, the more you use the AI, the better it gets.
This saves your team time, lowers open balances, and makes cash available quicker. 
RSVP to Reserve Your Spot
Thursday, September 15, 2022
1:00 pm to 2:00 pm EST
In this webinar, you'll learn:
Automating cash application increases efficiency by 75% and allows your team to focus on higher value work
Using AI and machine learning auto-matches payment and remittance data to open invoices with over 90% accuracy
Connecting to customers with Versapay speeds up reconciliation and delivers over 90% straight-through processing
Izaak Lundberg
Product Marketing Manager, Versapay
Doug Hathaway
VP of Engineering, Versapay

"After deploying Versapay, our customers are really happy that they have a handle on everything and can have more meaningful, natural interactions with us."
ASHOK VANTIPALLI, CTO AND CIO, TIREHUB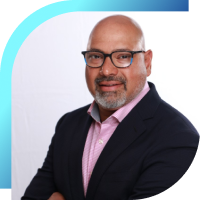 About Versapay
Versapay is the leader in Collaborative Accounts Receivable. The Versapay Collaborative AR Network is the first solution that empowers the genius of teams by bridging the gap between suppliers and buyers through a shared, digital experience.