Collaboration: The AR Automation Advantage Traditional Solutions Overlook
Not all approaches to AR automation are equal
SSON's 2022 AR Pulse Check survey of 103 Shared Services and Outsourcing (SSO), Global Business Services (GBS), and Finance leaders reveals that 50% of the market surveyed has invested in cloud technology. But, it's clear that AR teams are still struggling with time-devouring manual tasks, delayed payments, and poor customer experiences.
As the Pulse Check survey reveals, traditional AR automation simply automates already-broken processes and fails to address the communication gaps that exist between AR teams and buyers.
To bridge the gap, you need a more human approach to AR—and that's exactly what a Collaborative AR Network offers.
RSVP to Reserve Your Spot
Wednesday, November 16, 2022
1:00 pm to 2:00 pm EST
In this webinar, you'll learn:
The SSON AR Pulse Check Survey reveals the often-overlooked importance of customer experience in AR
Our Collaborative AR Network bridges the communication gaps between AR teams and customers
Collaborative AR allows you to work with your customers in real time over the cloud to resolve disputes and keep cash flowing
Your AR team can process digital payments while encouraging customers to easily and securely pay online using their preferred methods
You can automate your collections efforts, build better customer relationships, and put an end to time-consuming tasks
Jim Chidester
VP of Product Marketing, Versapay
Jordan Mullins
Head of Editorial, SSON

"After deploying Versapay, our customers are really happy that they have a handle on everything and can have more meaningful, natural interactions with us."
ASHOK VANTIPALLI, CTO AND CIO, TIREHUB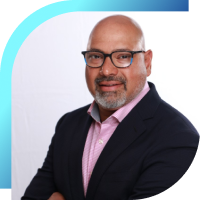 About Versapay
Versapay is the leader in Collaborative Accounts Receivable. The Versapay Collaborative AR Network is the first solution that empowers the genius of teams by bridging the gap between suppliers and buyers through a shared, digital experience.