How Versapay Delivered 305% ROI on Accounts Receivable Transformation

ROI. As the economy slows and budgets tighten, these three letters become more critical than ever.
Demonstrating ROI is key to successful digital transformations, so we commissioned a Total Economic Impact™ study from Forrester Consulting to provide a framework for building your own business case.
After surveying four Versapay clients and aggregating their experiences into a single composite organization, the study found something significant:
A 305% ROI over three years, resulting in a gain of $8.53M.
In this webinar, we'll review the study, its methodology, and show how our Collaborative AR and Cash Application solutions made it happen.
RSVP to Reserve Your Spot
Tuesday, January 31, 2023
1:00 pm to 2:00 pm EST
You'll also learn how the composite organization representative of our interviewed clients:
Reduced check payments and customer phone calls by 70%-80%, saving nearly 35,000 administrative hours per year
Lowered customer churn, preserving up to $12.75M in sales revenue annually by year 3
Cut bad debt by 60%, for annual savings up to $4.9M by year 3
Jake Johnson
VP, Brand and Content, Versapay
Nancy Brooks
Featured guest, Total Economic Impact™ Consultant, Forrester

"After deploying Versapay, our customers are really happy that they have a handle on everything and can have more meaningful, natural interactions with us."
ASHOK VANTIPALLI, CTO AND CIO, TIREHUB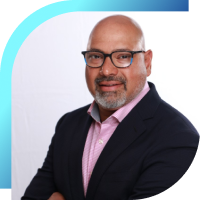 About Versapay
Versapay is the leader in Collaborative Accounts Receivable. The Versapay Collaborative AR Network is the first solution that empowers the genius of teams by bridging the gap between suppliers and buyers through a shared, digital experience.