Versapay Presents:
AR All Star Awards
CONGRATULATIONS TO ALL THE WINNERS!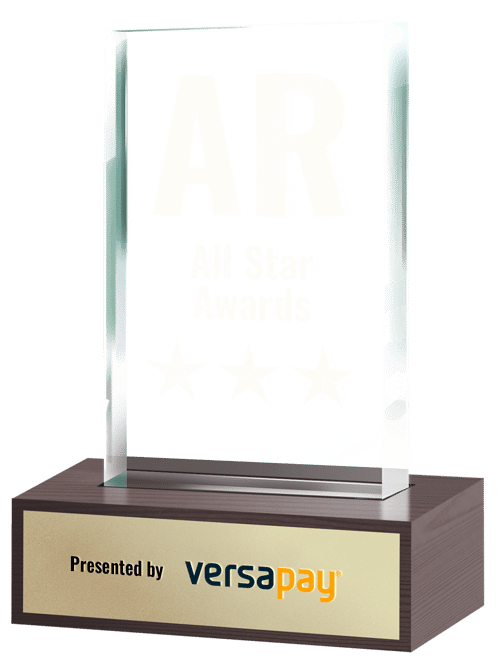 May 19th is National AR Appreciation day!
Join us to celebrate everything AR pros do for their organization and highlight the amazing work that your team has done to drive efficiency and cashflow through collaboration!
Congratulations to our 2021 Winners!
Best Transition to Digital Payments
Most Improved Customer Satisfaction
Best ERP Implementation Success Story
Appreciation-based Awards
Above the Cloud Collaborator
Hundreds of happy suppliers use Versapay to deliver exceptional experiences for their customers